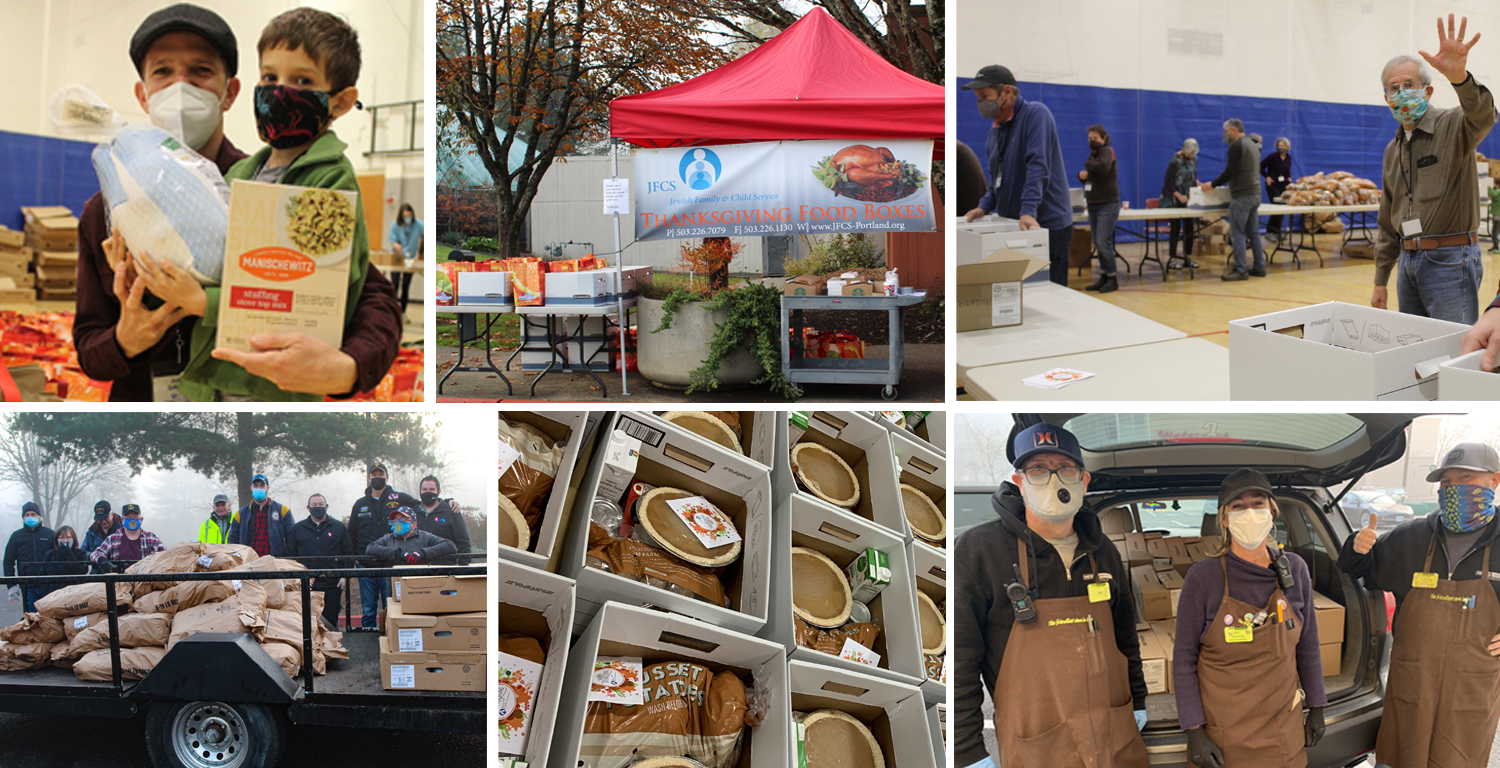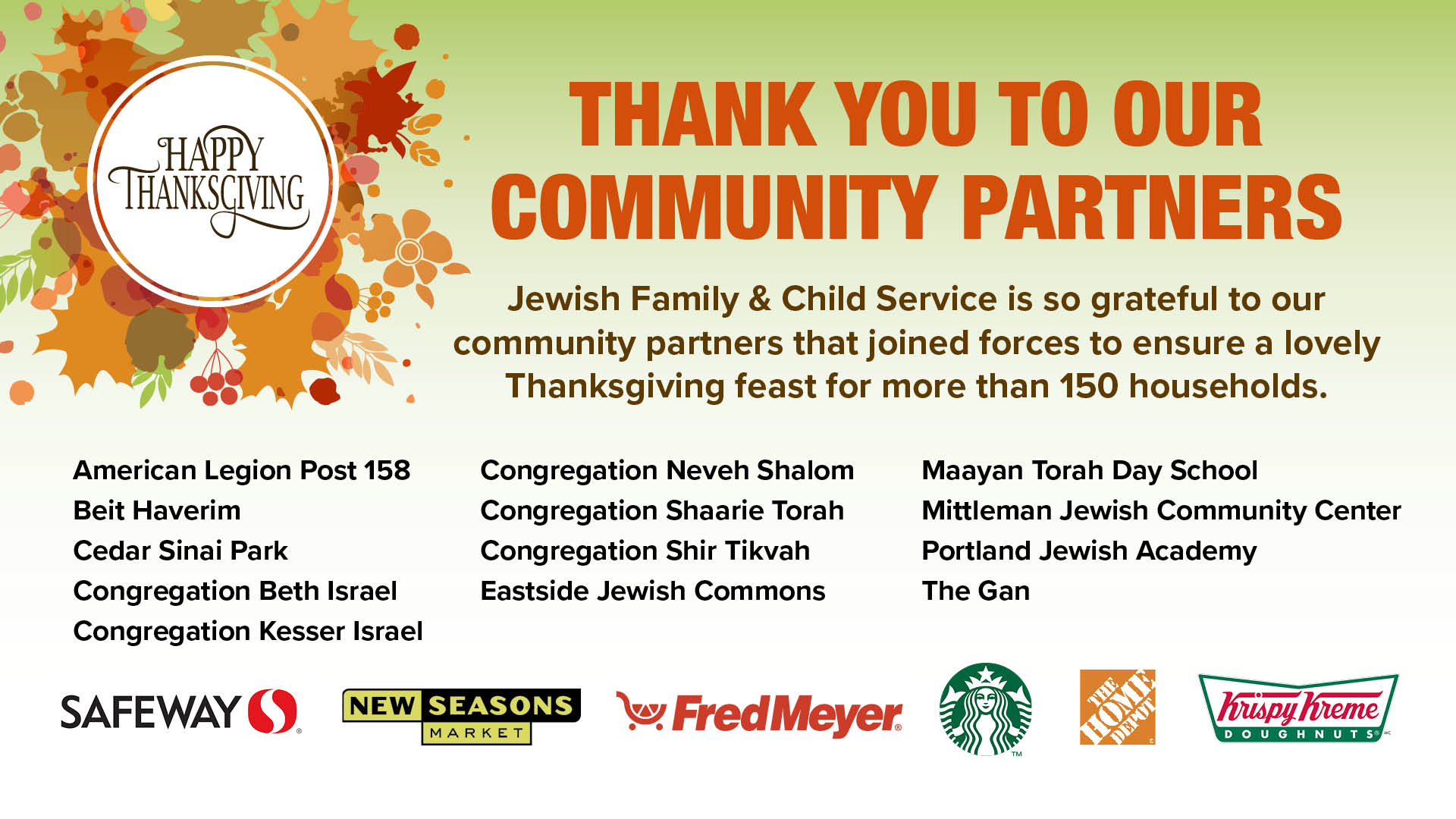 During the celebrations of Thanksgiving, Hanukkah, Christmas, Kwanzaa and more, we know that for many, the celebratory spirit can be hard to come by.
JFCS provides an antidote: We continue our 20-year tradition of brightening the season for families and individuals of all ages, including greater Portland's Holocaust Survivors, experiencing hard times. 
Our Thanksgiving Food Boxes and Family-to-Family (previously Adopt-a-Family) programs give hundreds of people who are struggling reasons to celebrate.
Thanksgiving Food Boxes
We partnered with 13 community organizations to help us collect non-perishable food items for more than 150 households – that means at least 600 people. On delivery day, we added all the perishables to the food boxes so those in need could feast on a delicious, nutritious dinner, complete with traditional provisions from turkey to pie. Included was a $25 Fred Meyer gift card so our clients could personalize their Thanksgiving meal. 
Food boxes were packed and delivered to recipients on Sunday, November 21.
Family-to-Family Gift Giving
Our streamlined Family-to-Family program provides Fred Meyer gift cards so families can purchase the items they most need for the holidays. 
Cards were distributed the week of Monday, November 22, coinciding with the runup to Hanukkah (beginning November 29 this year) and this season's many festivities.
HOW YOU CAN HELP:
DONATE
You can still help us by making a secure gift. Your generous donation will be put toward one (or more) of the following:
JFCS Thanksgiving Food Boxes that were filled with holiday favorites like turkey, potatoes and pumpkin pie.
Fred Meyer gift cards to supplement clients' holiday food boxes
Fred Meyer gift cards for JFCS' Family-to-Family program
Click here to make your secure donation. Thank you!
VOLUNTEER
Thank you to the more than 50 volunteers that helped us make a huge and yummy difference in hundreds of lives this Thanksgiving.
JFCS is so happy to have run this year's Thanksgiving Food Box program. Ever-mindful of ongoing pandemic restrictions, JFCS staff gathered to fill the boxes. This is where our wonderful volunteers came in: Volunteer drivers provided contactless delivery to our clients of their festive and filling holiday meals. Per JFCS' vaccine mandate, everyone participating in this volunteer event were vaccinated.
These uplifting holiday campaigns are special, offering a wonderful way to give back to those in need in our community. Thank you for your help!