Friendly Callers/Visitors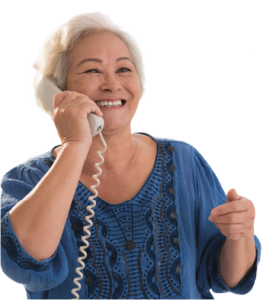 People are craving connection. We hear this from our clients and volunteers alike, as well as from the late-spring 2022-23 Greater Portland Jewish Community Study results. Enter JFCS' new Friendly Callers/Friendly Visitors program, relaunched and more robust now that most pandemic restrictions have lifted.
"Volunteers are very eager to provide this service to clients, especially those who are chronically homebound," Sammy Monk, volunteer coordinator, says. "Many volunteers say they relate to JFCS clients as they do to family members, and providing them support is deeply fulfilling."
In a nutshell, Friendly Callers are volunteers desiring to connect with a client needing a friendly voice and some conversation. The commitment is 30 minutes a week. Friendly Visitors serve a similar purpose, but in a client's home. Visitors and clients make an appointment to meet for an hour every week or every other week.
Often, JFCS case managers recommend the program to their clients who have expressed loneliness or a desire to connect with more people. Clients also can take the initiative to sign up to be matched with a Friendly Caller or Visitor. JFCS case managers and Sammy work hand in hand to ensure a great client-volunteer match.
Sammy says, "Volunteers express that being a Friendly Caller or Visitor doesn't feel like they're doing work for someone else; they feel they themselves benefit from spending time with clients who often share fascinating stories, poignant life advice and good laughs."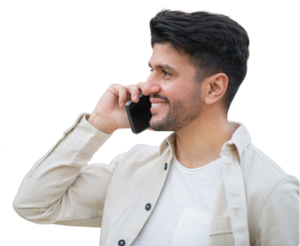 Said one long-time JFCS volunteer about the Friendly Caller program: "It's been very rewarding for both the client and me."
Your time and kindness could make a very big impact on a JFCS client, like this member of our JFCS community:
"I am very fortunate because JFCS matched me up with one wonderful Friendly Caller, and later connected me to a second absolutely wonderful person. The first person still calls me every week for a brief shmooze. Although the second Friendly Caller is no longer in this area, she continues to occasionally keep in touch with me. JFCS is definitely an important part of my Jewish life."
Would you like to volunteer for the Friendly Caller/Friendly Visitor program? Please email Sammy at or visit our volunteer page.