Holocaust Survivor Services
Surrounding our community with care
Our Holocaust Survivors
JFCS is the only agency in Oregon whose Holocaust Survivor Case Managers are trained to specifically provide dedicated services for Holocaust survivors. Through home-care, case management, conversations and community building, JFCS' Holocaust Survivor Services program is dedicated to helping Survivors thrive with the utmost degree of dignity. We seek solutions to challenges that crop up and provide resources that connect, comfort and strengthen our Survivors' lives, and during the pandemic is no exception.
The greater Portland area is home to more than 100 identified Holocaust Survivors, the youngest of whom is 79! We partner with organizations like the Jewish Federation of Greater Portland, Oregon Jewish Community Foundation, the Conference on Jewish Material Claims against Germany and Kavod Shef to provide invaluable resources and support for greater Portland's Survivors.
We provide:
In-home assistance

that includes housekeeping, companionship, meal preparation and transportation to appointments and some errands

.
Case management and care coordination

to address immediate and long-term needs. Bilingual Case Managers are available for our Russian-speaking clients.

Specialized services for Holocaust survivors, including assistance with reparations and compensation.
Café Europa

gatherings that offer social, educational and recreational activities to connect with others who share aspects of the wartime and post-war experiences. Films, concerts, lectures and live presentations are all part of Café Europa. The program fosters community participation while enhancing quality of life. 

Emergency assistance

with expenses related to health and ongoing independence. This includes durable medical equipment and therapies not covered by insurance, utilities, food, clothing, medications and more

.
For more information, click here to contact the HSS team.
Meet Our HSS Team
Sima Borsuk
Program Manager
Sima manages the Holocaust Survivor Services program and is involved in the detailed rules and regulations of the Conference on Jewish Material Claims Against Germany (Claims Conference), ensuring HSS receives grants to carry out services and that clients are provided with support and resources available to them.
---
Holocaust Survivors Services case managers are available to provide care and support to our survivors and their families. They conduct needs assessments, connect survivors to resources available through JFCS programs and services outside JFCS' scope, and provide ongoing support to clients and their families. Case managers provide invaluable assistance to clients as they navigate the challenges involved in aging at home.
Alla Piatski
Bilingual Case Manager
Alla Piatski is a full time case manager and coordinates the Holocaust Survivors' Emergency Assistance program. The program is funded through Claims Conference and Kavod Shef, and provides financial assistance to low income survivors.
Marina Milman
Bilingual Scheduling Coordinator and Associate Case Manager
Marina Milman is responsible for scheduling housekeeping and personal care services for clients and provides training and oversight to homecare workers. Marina also provides case management services and administrative support to the Holocaust Survivors program.

Helen Pevzner
Bilingual Case Manager
Helen Pevzner provides case management services and facilitates socialization events for survivors (Café Europa).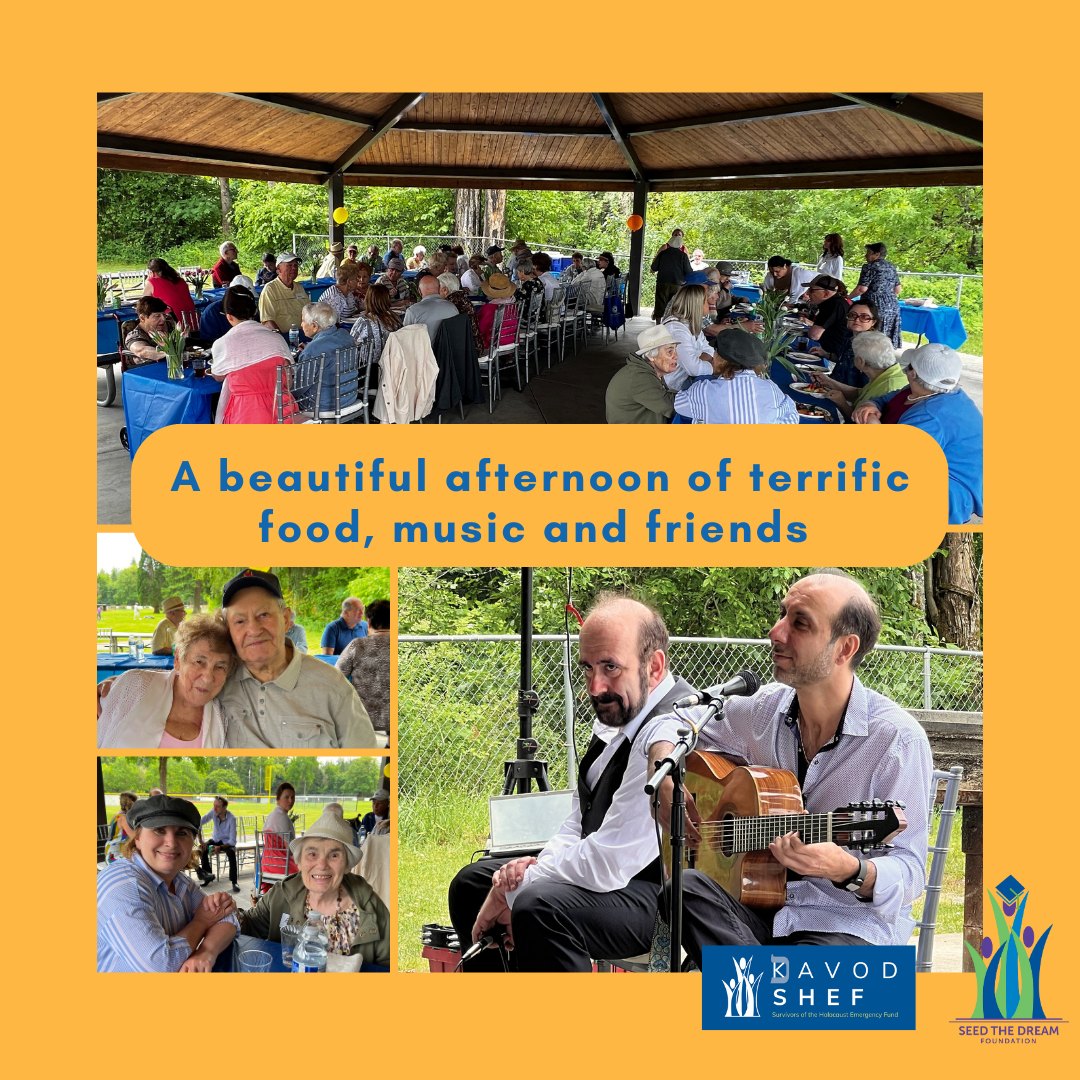 In honor of Holocaust Survivor Day, JFCS put on a delicious picnic event for nearly 70 people, including 33 Survivors, who spent an afternoon together at Cook Park in Tigard. Under a warm, early June sun, Survivor clients thrived in community and with JFCS' case managers. JFCS is grateful to volunteers who helped take clients to and from the venue and sincerely thanks Seed the Dream Foundation for helping to fund the lively afternoon.
click photos above to view larger)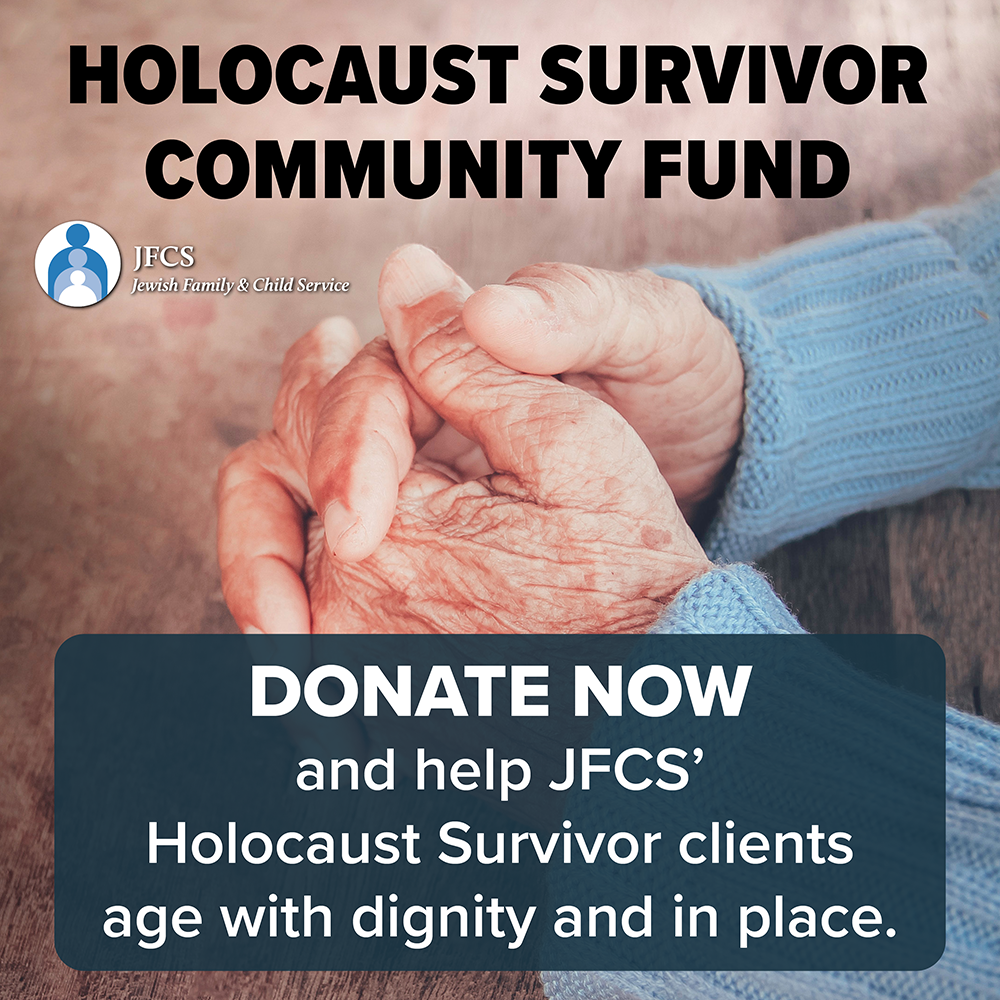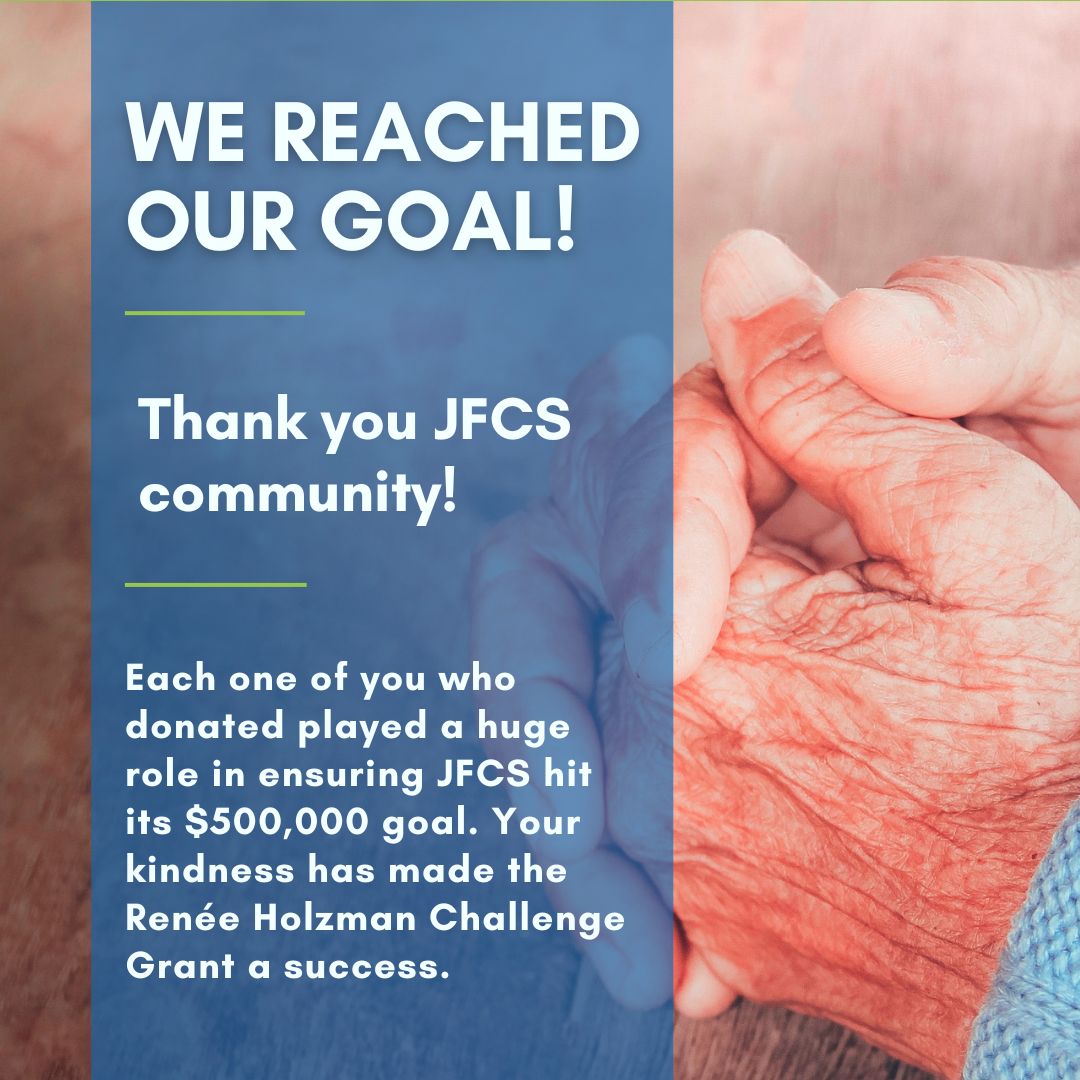 Watch Professor Natan Meir's lecture, The Neglected Survivors: Soviet Jews Under Nazi Rule: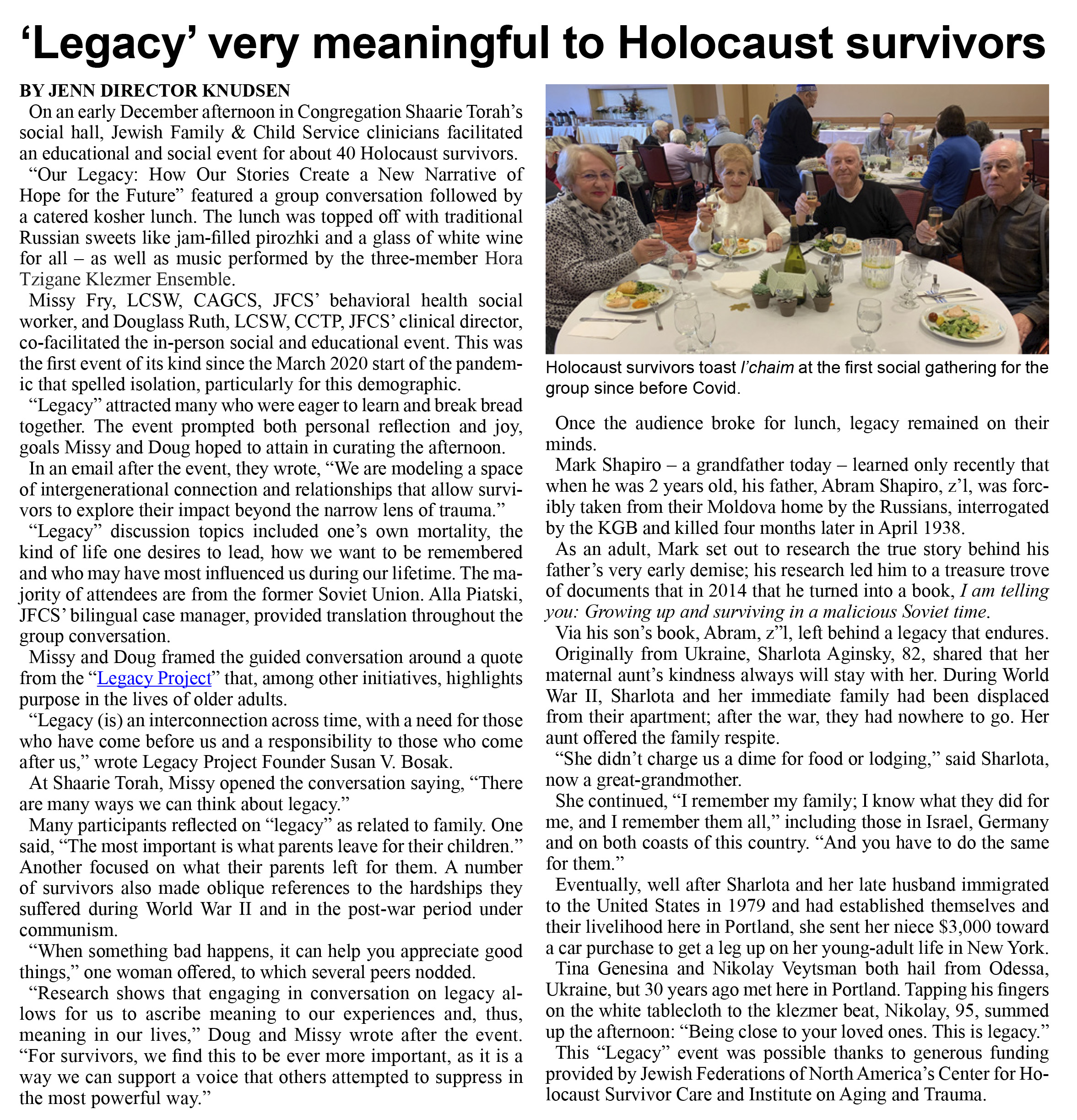 Read the Jewish Review article about our "Legacy" event in December 2022.
Holocaust Survivor Services
"My wife is a survivor who's getting a lot of help from JFCS: a cleaning lady comes once a week, and we get our windows and carpets cleaned. You do such a great job, and we appreciate everything that JFCS does for us."