Disability Support Services
Access for all abilities
Our clients are individuals, families and the greater community. To all of them we offer social-connections programs, support-network creation and maintenance and the provision of resources, referrals and education that soon will include leadership training.
Our definition of disability is broad. It includes physical, intellectual/developmental and mental health disabilities. We recognize that disability can be both visible and invisible.
For individuals with all types of disabilities, we:
assist them in the difficult process of applying to receive and renew government support like Supplemental Security Income (SSI) and Social Security Disability Insurance (SSDI);
ensure vital services like financial aid;
find resources for and referrals to housing, legal and medical assistance, including finding those who accept our clients' insurance; and
We plan, organize and create online and in-person programming through TIKVAH, our social group for adults 18 years old and up.

 
For our families, we:
provide them crucial guidance navigating programs like Individualized Educational (IEP) and 504 plans in the public schools that offer academic and social support for their children;

 

through our support group for families, we provide a space to connect and share resources.
And for the greater Portland community, we:
educate providers about accessibility in their institutions, thus growing our partnerships; and

 

collaborate for special occasions like holiday celebrations.

 
Families care for and support one another. Family is at the core of Disability Support Services (DSS). Watch the moving video above for a peek into how DSS does its crucial work and its benefit to our clients.
Click here to view and download our September 2022 newsletter.
Inside this issue:
Upcoming DSS Events
Friday, December 16, 10am
Disability Mental Health Spotlight
Click here for Zoom link

Tikvah Events
Tikvah is our social group for adults with disabilities, ages 18 and older. We welcome anyone with any kind of disability including, but not limited to, mental-health disabilities, physical disabilities, and intellectual/developmental disabilities. Our events always have automatic captions. 
Stay tuned for upcoming Tikvah events.
ONLINE COMMUNITY GROUPS
Coming Together: A bi-monthly virtual get together for caregivers and parents of children and adults with disabilities to share their thoughts and feelings during this unprecedented time. Email Shayna Sigman at ssigman@jfcs-portland.org for more information or to register.
TIKVAH Social Group: A bi-monthly social group for people with Disabilities ages 18 and up. Email ssigman@jfcs-portland.org to register.
Community Resources
Click here for a comprehensive list of community resources.
OUR TEAM
Shayna Sigman, MSW, CSWA (she/her) is the Disability Support Services Manager. She received her Master of Social Work from Washington University in St. Louis in 2016. She has a decade of experience working in camp and after-school programs. In her most recent work she focused on creating accommodations for children with disabilities and training staff on inclusive practices. In her free time, Shayna loves the outdoors, reading, diving into art and music, and exploring new cultures through food.
Thank you Janet
Thank you Janet Menashe for all the stability you have provided for our Disability Support Services (DSS) clients. After seven years in JFCS' DSS program, most recently as its senior case manager, Janet retired in early October, 2022. 
In college at Oregon State University, Janet Menashe worked as the director of the campus' nutrition services office and was instrumental in employing disabled students "to help support them as they headed out into the community for jobs after school," she said.
She became a literal SSI and SSDI expert, shepherding and supporting families through the very tricky (and oft frustrating) process of ensuring their adult children receive the proper financial support from the federal government.  
Said one grateful client, "Janet was such a wealth of information, a broad-based knowledge of disability rights, Social Security requirements and so much more. I really appreciate Janet and the job that she did to help me with disability issues for my son." 
Janet also took it upon herself – well outside of office hours – to simply be a friend to DSS' clients. Groceries. Taking clients to appointments. Referring them to additional services. "I also have general conversations with people; some just like to talk with someone," Janet says. 
"Janet has been an invaluable resource. I felt so fortunate to have her guidance."
– DSS client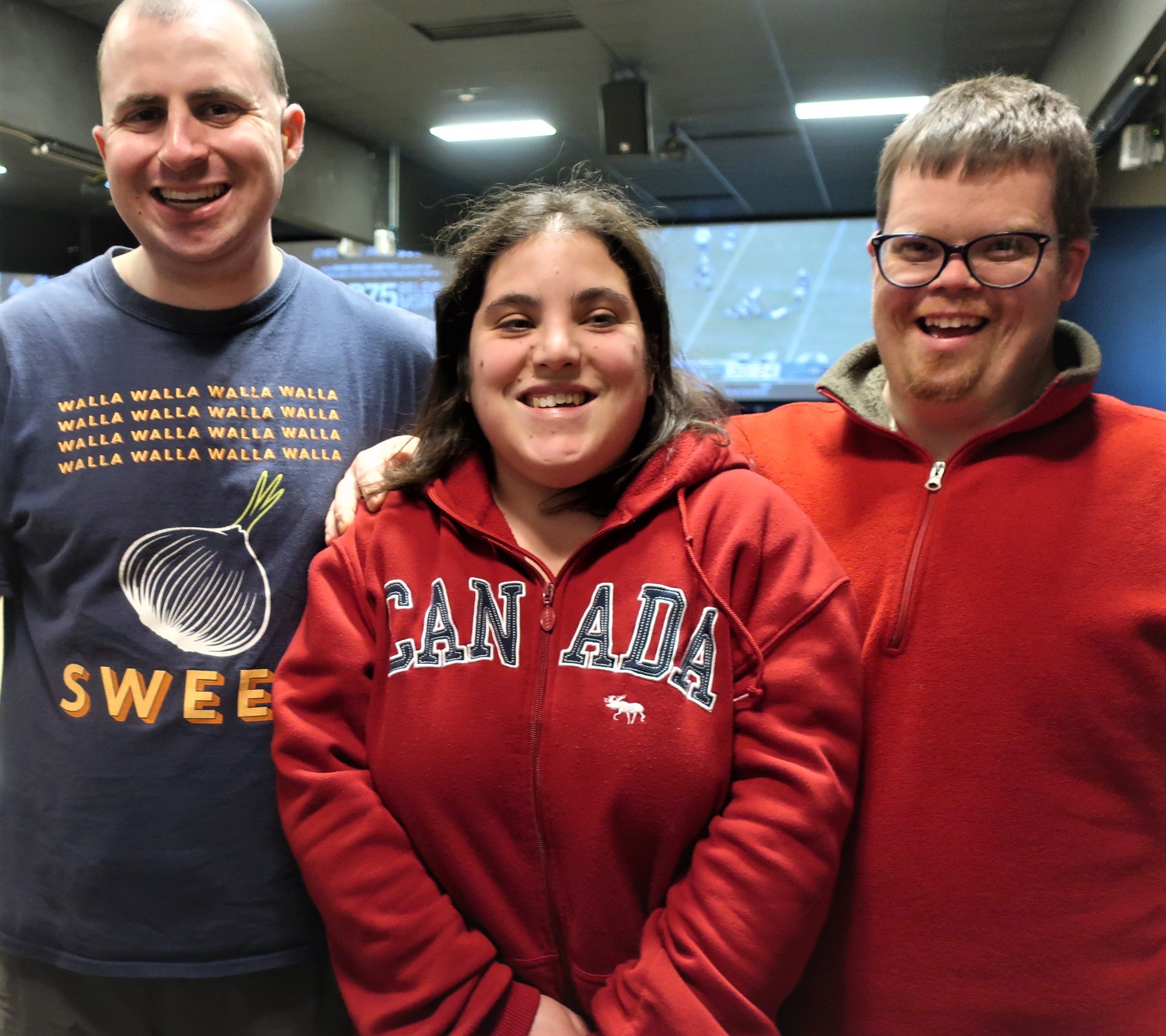 The Disability Support Services' tagline says it all: Access for all abilities.
But what does that actually mean? 
Access means that all spaces in which one dwells are available to the person using, engaging with and existing in them.
Physical, technology and social spaces all must be accessible to everyone. And that includes our clients, who are adults with physical or developmental disabilities and parents and guardians who care for a child or children with disabilities.
Further, "access" means more than removing barriers to entry (like a ramp to a front door). Access means making everything we do actively welcoming and approachable, usable, accessible. 
Shayna Sigman, Disability Support Services Manager, says, "And we use the word 'abilities' because we take a strength-based approach to our work and we focus on all that our clients can do." 
Importantly, our DSS program advocates, via partnerships and referrals, for access for all abilities in other Jewish institutions, too. Accessibility for all means exactly that. 
Disability Support Services
"I'm 75, and my son is 50. Help from JFCS is indispensable as we plan for the years ahead."