Counseling
Meeting you where you are
JFCS' Counseling program provides compassionate, person-centered trauma-informed mental-health services to children, teens,  couples and families facing life's challenges. Our priority is to provide support based on trust, empathy and understanding to ensure that our clients feel safe, empowered and able to make progress toward their goals.
Our Counseling team and program:
I

nclude licensed and master's level providers (MSWs and LCSWs)

Provide culturally competent, confidential and effective services
Offer our clients as many treatment options as possible
Accept private pay, sliding scale, Medicare and secondary insurance, as well as commercial insurance according to plan provision.
For more information, contact Douglass Ruth LCSW, CCTP, our Clinical Director, at 503-226-7079, ext. 124 or by email at douglassruth@jfcs-portland.org.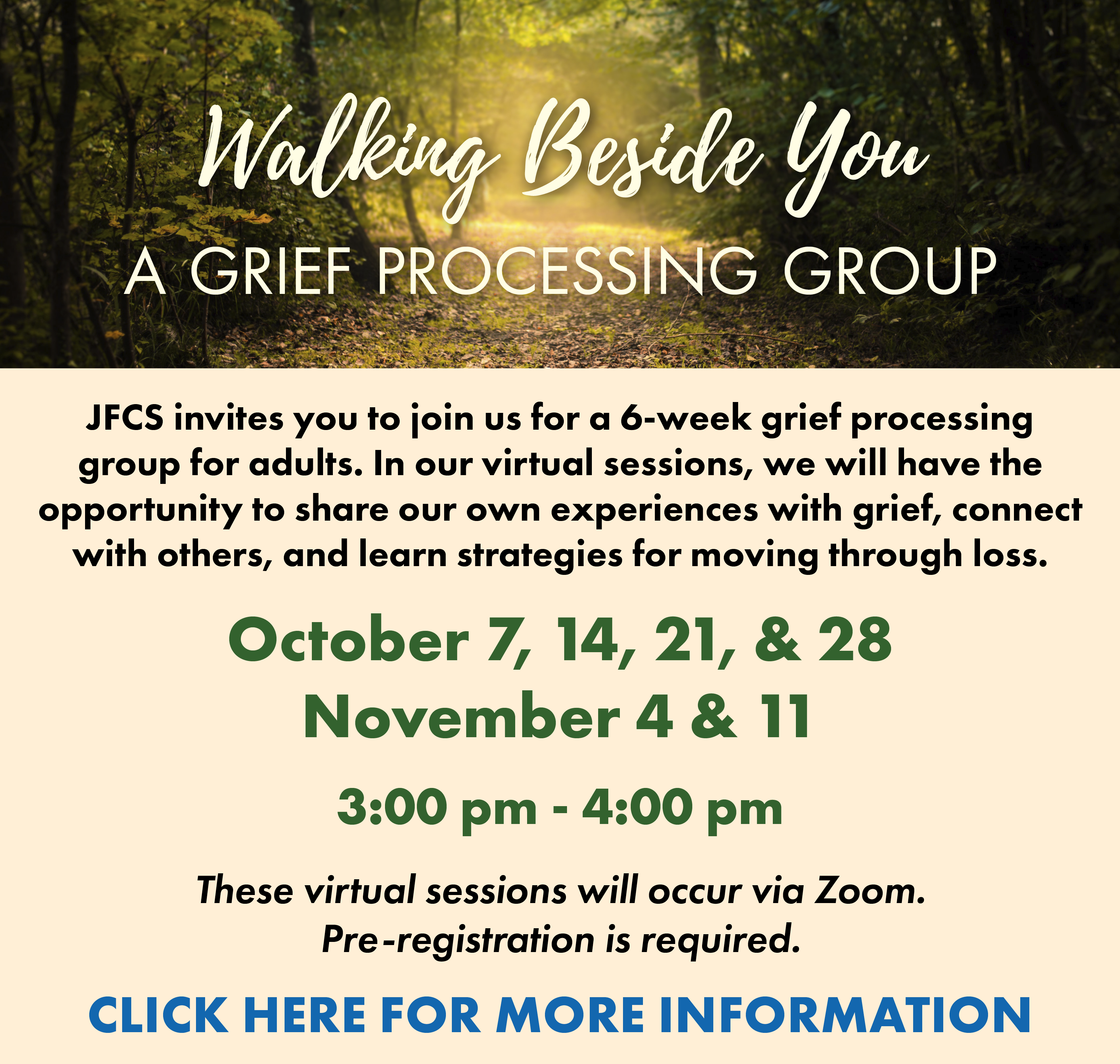 Modified Services in response to the Covid-19 Pandemic
Community Connection Zoom meetings occurring weekly to talk about the challenges and anxieties of pandemic living.
All counseling services are being offered remotely through either telephonic or Zoom telehealth, to ensure the safety of our clients and staff.
Our Intake Portal is accessible 24/7 for new clients interested in JFCS counseling services.
Re-entry 101: How parents can help kids transition
The world is opening back up. How can parents and caregivers help kids transition after being socially distanced? Dinah Gilburd, LCSW and collaborator with JFCS, provides some important guidance.
Counseling
"Loneliness is difficult to own up to. But my counselor helped me understand that all I really need is a few friends I can count on – and who can count on me."