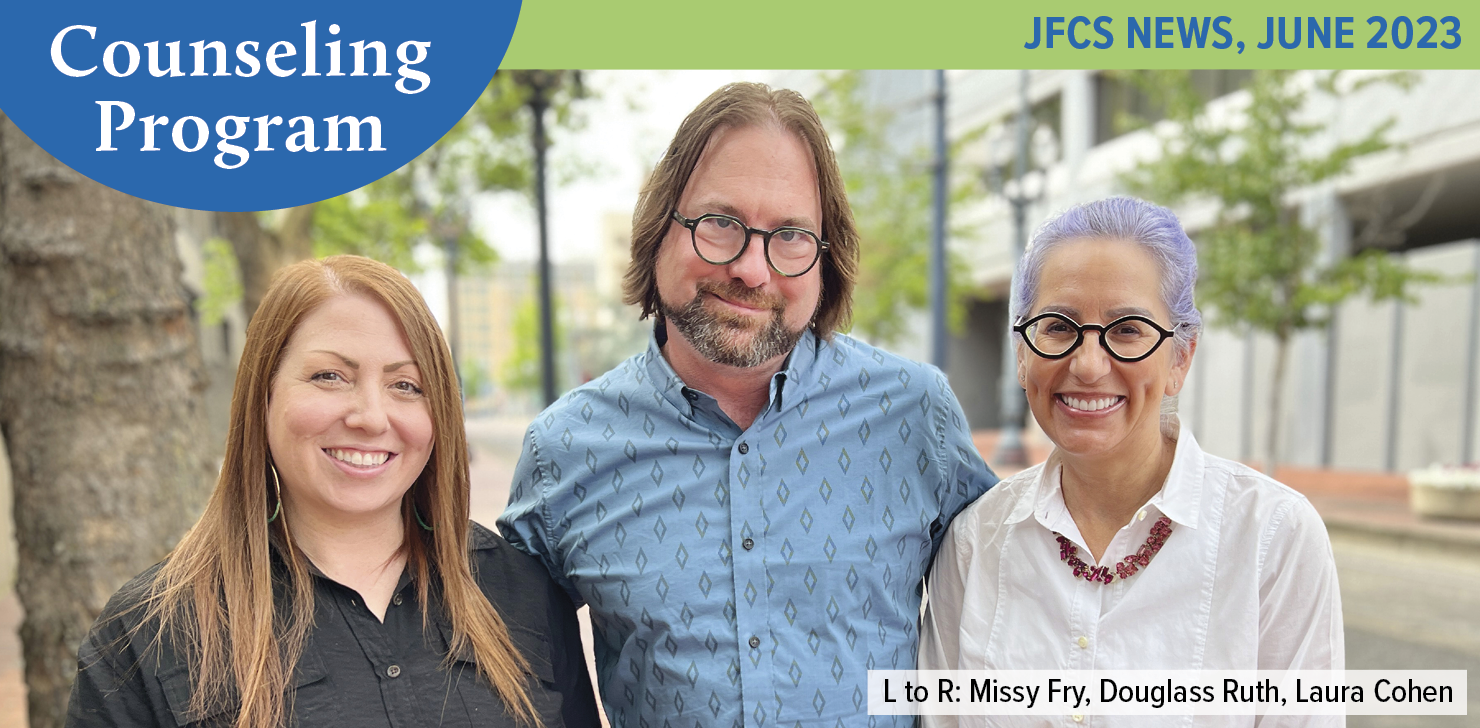 Click here to read our June newsletter with a spotlight on our Counseling program.
Watch this short video above featuring JFCS' clinicians discussing community need and their role in supporting clients' mental health.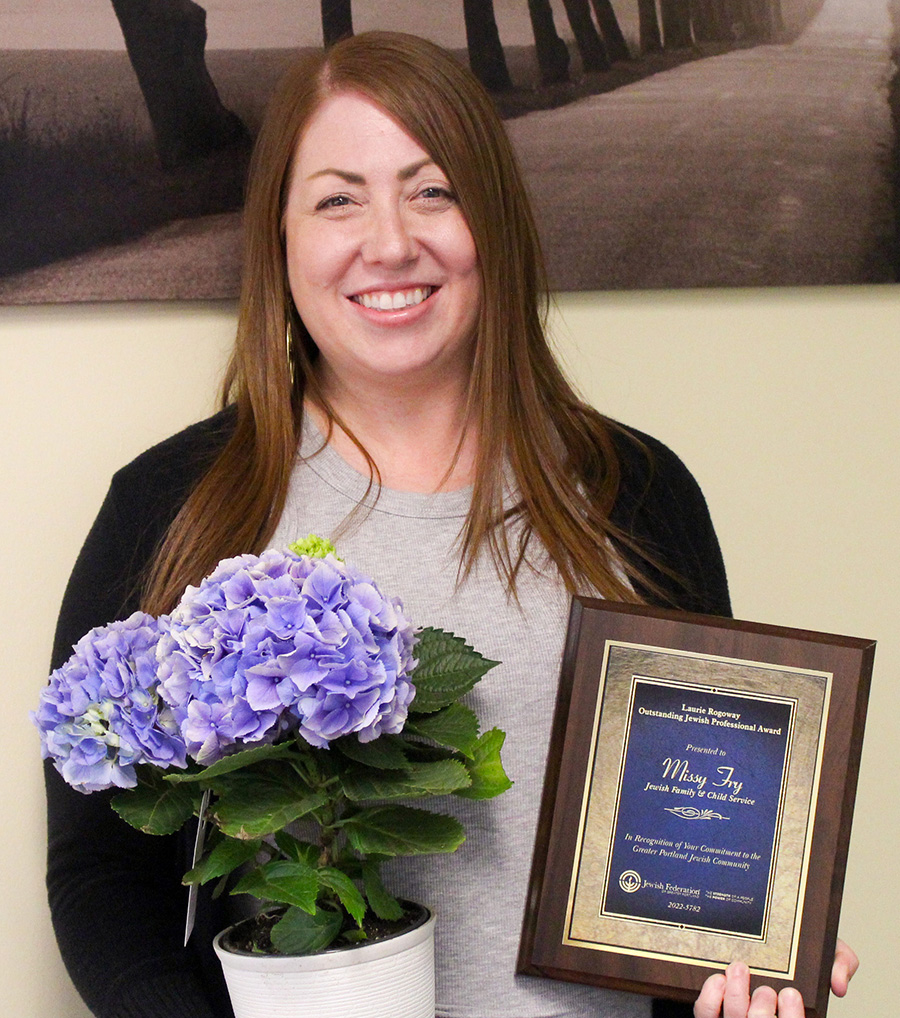 Missy Fry wins Rogoway Award
Congratulations to Missy Fry, behavioral health social worker, who was the 2022 recipient of the Laurie Rogoway Outstanding Jewish Professional Award, which recognizes a current Jewish communal professional in greater Portland. 
With JFCS for 11 years, Missy was the first therapist to win this award in its eight-year history.