Are you caring for another person? Doing so can be rewarding and fulfilling. It also often puts substantial physical, emotional and mental demands on you, leading to your own health issues, such as exhaustion, difficulty sleeping, depression, anxiety and heightened levels of stress. 
If this describes you, please join us for this one-time session – which is part of JFCS' Mental Health Spotlight program, guest-facilitated by Dr. Sara Rapaport, ND, LMT, BCB.
This virtual session will occur via Zoom. There is no cost to attend and no registration is required.
Click here to join the Zoom
Meeting ID: 820 8006 9444
Passcode: 956636
For more information, please contact Missy Fry, LCSW, CAGCS at (503) 226-7079 ext. 133 or via email.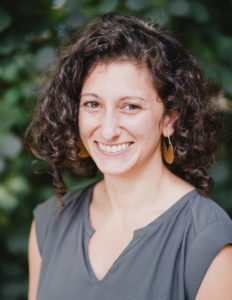 Dr. Sara Rapaport is a naturopathic doctor, massage therapist and biofeedback practitioner. She has been trained in The NeuroAffective Relational Model (NARM), a psychotherapy technique designed to support individuals with complex trauma. She is the granddaughter of a Holocaust Survivor and has a passion for working with individuals and communities affected by intergenerational trauma. In her practice, she focuses on roots-based naturopathic medicine, counseling, stress-reduction techniques and bodywork. 
This event is made possible in large part thanks to the Jewish Federations of North America's (JFNA) Center for Holocaust Survivor Care and Institute on Aging and Trauma