"Hello, how can we help you?"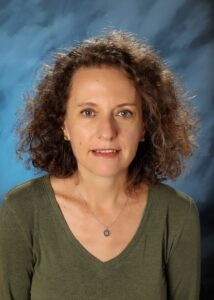 JFCS' intake manager, Zoe Muller, MSW, is way more than a friendly "hello" on the other end of a phone call or email response. She often is a client's – or potential client's – first point of contact when they get in touch seeking services and support.
"I strive to always remember that a person who calls is a person in need," Zoe says. She assesses and evaluates callers' requests and helps guide them to the right resource, be it to one of JFCS' four programs – Holocaust Survivor Services, Disability Support Services, Community Support Services, or Counseling – or to an outside agency for optimal care coordination.
"I therefore listen and then listen some more," Zoe says.
"We all need to be seen and to have our needs validated."
As one client recently shared with Zoe, "Thank you for being so willing to assist a fragile stranger with something so fundamental and private. You have been kind and supportive and I'll never forget your humanity."
Contact Zoe at 503.226.7079×111  or via email.
Counseling
"Loneliness is difficult to own up to. But my counselor helped me understand that all I really need is a few friends I can count on – and who can count on me."