Partnerships power Counseling
"Partnerships are what make us a social-services organization," says Douglass Ruth, LCSW, clinical director of Jewish Family & Child Service. 
He and JFCS Counseling program colleagues Laura Cohen, LCSW, ACSW, child and family therapist, and Missy Fry, LCSW, CAGCS, aging & adult services clinician, engage local and national partners to expand JFCS' reach and strengthen community for clients seeking mental-health support.
"Creating partnerships is at the core of building community," Laura says. "We can do that so much better when in the community, with our community partners." 
Case in point: Missy and Doug see clients in JFCS' downtown Portland offices and at Schnitzer Properties, which manages four nearby subsidized-housing buildings with hundreds of residents.  
Missy explains that these buildings' residents include older adults and people with disabilities, Jews and non-Jews, and non-native English speakers. Most desire to seek mental-health support and strengthen their communities.
"This work is mission-driven, especially for Jewish residents," Missy says. Many have felt isolated from the larger Jewish community, and the groups she and Doug run offer connection to fellow residents, an opportunity to chase away isolation and a vehicle to additional services JFCS and other organizations provide.
Missy and Doug also lead educational and social events at the Mittleman Jewish Community Center, where local experts and clients meet up to teach and learn, respectively, in a communal setting.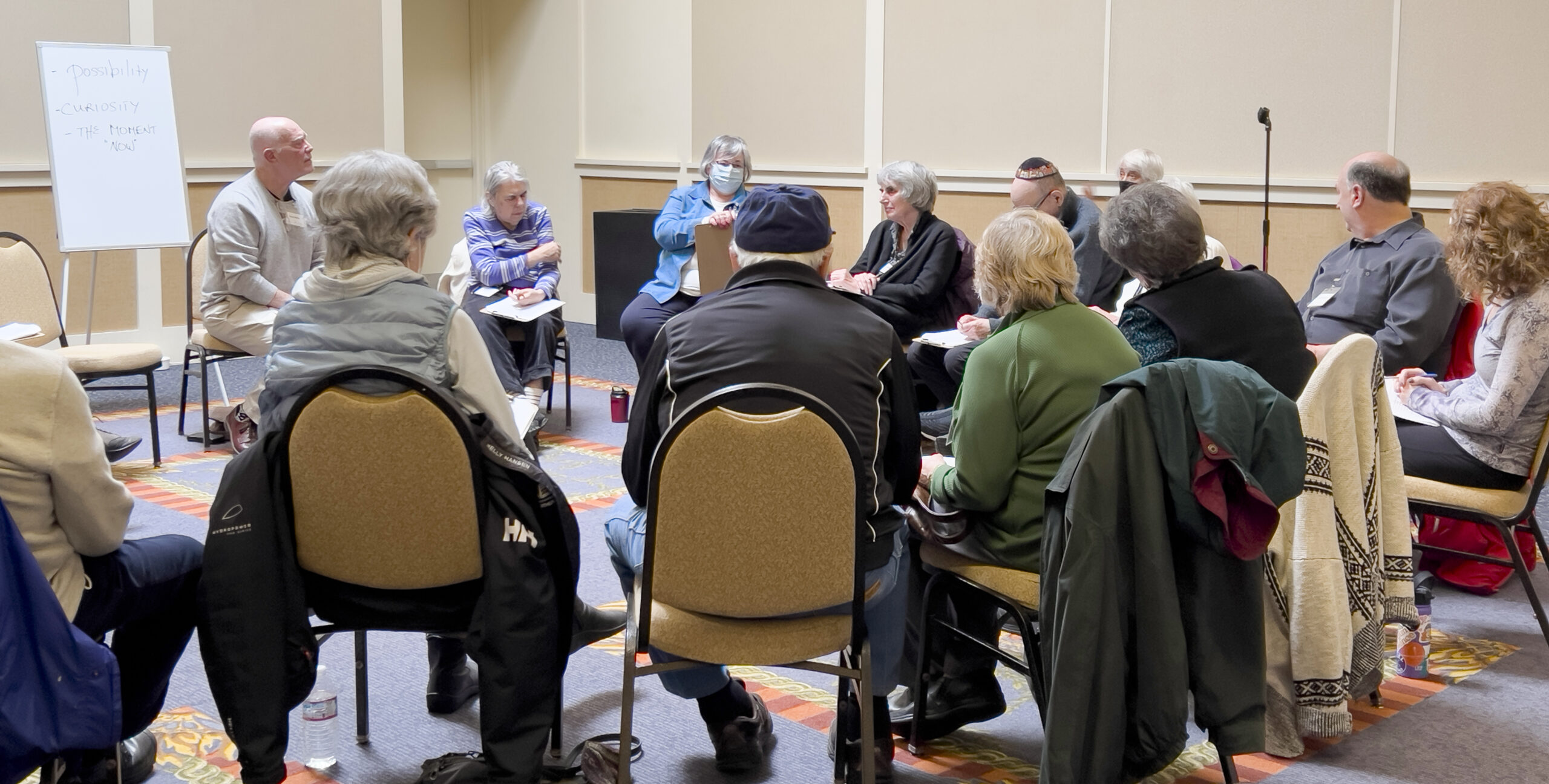 During the school day, Laura engages with some of JFCS' youngest clients on the campuses of Portland Jewish Academy and Maayan Torah Day School. PJA Principal Merrill Hendin, says, "Working with Laura has been a game-changer for the families and students she works with. PJA and JFCS hope to build on this important relationship in more ways to support PJA families."
In addition to Laura's JFCS office, she also meets clients, ages 7 to 19, at the Eastside Jewish Commons. 
EJC Executive Director Howie Bierbaum says, "Laura's presence on Portland's east side makes it possible for many families to find the support they need closer to where they live, work or play. We're grateful to JFCS for helping us strengthen our community."
Laura says, "We are showing up in community, building community and then through our partnerships, we continue to build." Just like the communal refrain upon the completion of each book of Torah: Hazak, hazak, v'nitzhazek: Be strong, be strong, and let us strengthen one another.
Counseling
"Loneliness is difficult to own up to. But my counselor helped me understand that all I really need is a few friends I can count on – and who can count on me."