Tikvah is the Hebrew word for hope
It also is the name of DSS' group for adults (people ages 18 and over) with disabilities, physical or developmental, visible or invisible. The group name is no coincidence. 
"Hope is such a positive word and captures the light that the Tikvah program provides in the lives of our clients," DSS manager Shayna Sigman says. "Our events provide a space for connection and joy that our clients look forward to." 
The pandemic certainly ushered in a tough time, and our clients are a careful bunch, taking precautions to protect their health as some corners of society open up. Taking precautions to protect physical health, though, has placed a burden on maintaining strong mental health.
DSS recognized early on in the pandemic that its clients were suffering from social isolation and created a number of creative, interactive online and also in-person opportunities to care for their emotional
well-being, such as: 
a Hanukkah celebration at Congregation Shaarie Torah
a special Passover seder with Community Chaplain Rabbi Barry Cohen
Write Around Portland gathering, as well as arts-and-crafts sessions via Zoom
"Crip Camp" documentary viewing

 

educational events at Portland Art Museum's Frida Kahlo exhibit

 

Tour de Shabbat, June through September
These gatherings are the highlight of the week for some. "I wasn't doing well yesterday," one Tikvah client shared with Shayna. The goody bag for the Tikvah Valentine's Day event, delivered by volunteers, provided a moment of respite and happiness for this client. They continued, "I appreciate having some holiday joy. Thank you for having Tikvah. It is a great way to socialize!"
Hope has different meanings to different people. For some, it's a bag of sweet treats; for others, it's being seen, heard, or listened to. 
Said one participant of a panel discussion about disabled advocacy that featured a Tikvah member: "I want to thank you for standing up and speaking out. While you are speaking out, we in the community around you benefit."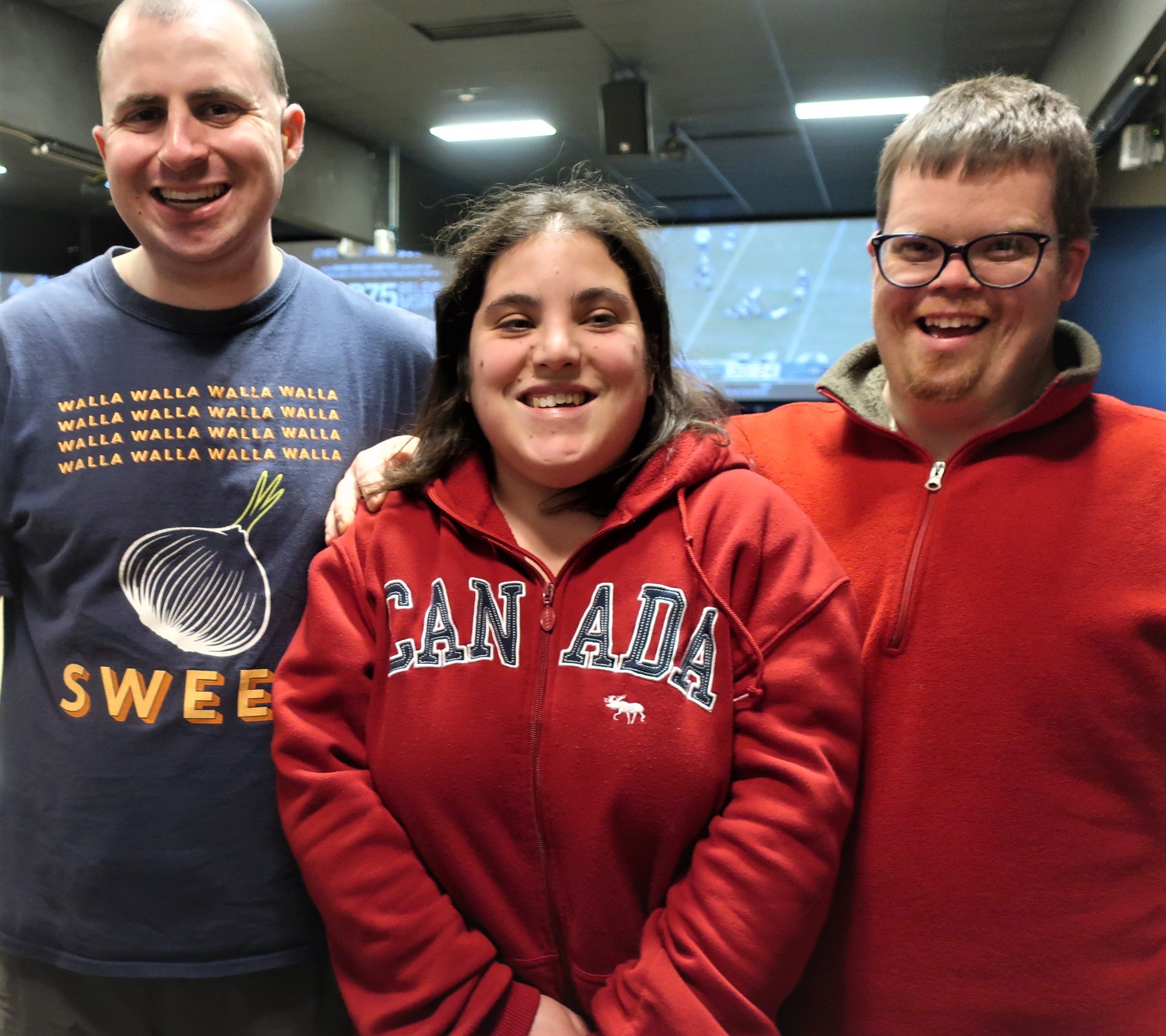 Access for all abilities
Our Disability Support Services include:
Case management
to connect with resources and navigate government programs.
Tikvah social group
to reduce isolation
Support group for parents of people
with disabilities
Accessibility trainings for educators and professionals in other organizations