Beauty Helps to Overcome the Trauma of Destruction
A defining event, the Holocaust does not define four Holocaust Survivor Services clients who first and foremost are artists.
Boris Uan-Zo-li has a painting genre named after him. Sidonie Caron created a piece that hangs in the Empire State Building in New York City. Georgette Hancock believes her colorful images are inspired by G-d. And Rosalyn Kliot says, "I don't remember a time when I was not passionate about art."
Rosalyn Kliot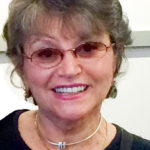 A child survivor of the Holocaust who was born in occupied Poland before the end of WWII, Rosalyn, 77, says her mother noticed her scratching out images on the ground as young as 2 years of age. Her mother gave her crayons and paper. "It's been an integral part of my being all my life," says Rosalyn, a retired vocational rehabilitation counselor and expert witness who holds a bachelor's in art and a master's.
Rosalyn was just an infant when the war ended and has no memory of the horrors of war. "By the time I was 2, I'd lived in three countries, on two continents, and spoke fragments of three languages," she says of being taken from Lodz, Poland, to Germany before landing in Boston Harbor on her second birthday in April 1947.
Even when working full-time, Rosalyn turned to her canvases and bright paints. "There's nothing dark about my art; my pieces come out light and bright," she says, noting maybe her self-described "joyful" pieces are a subconscious reaction against the Holocaust.
That attitude works for her now, too, during the ongoing pandemic, which has been a time of great productivity and creativity. "I'm tapping into my optimistic attitude of how lovely the world is, pandemic or not."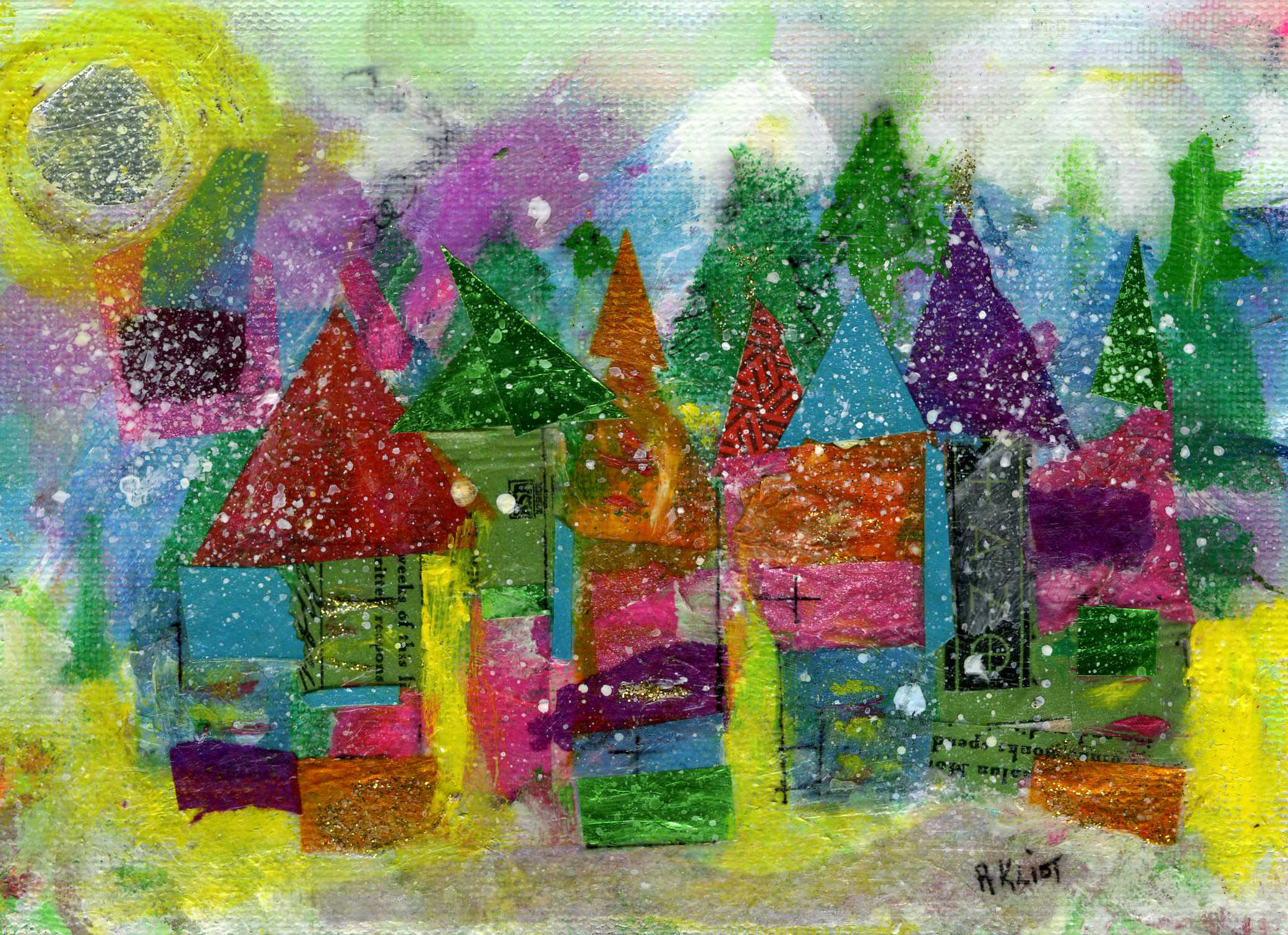 Snowy Village by Rosalyn Kliot. See more of Rosalyn Kliot's artwork here.
Sidonie Caron
Fine artist Sidonie Caron, 89, holds an opposite view of the pandemic. "Covid has been a real bummer," she says. "The venues to show art have been drastically curtailed and when one is in my age group and hampered by the lack of up-to-date computer skills, finding venues becomes even more difficult."
An artist her entire life, Sidonie currently is working on a commission in addition to the bold landscapes, cityscapes, portraits, Judaica and more that she creates in her studio nearly every day.
"It's been a career that I've enjoyed without the pressure of being very well known; I'm pretty modest about my accomplishments and where I stand in the art world," she says, making no reference to her seven-page C.V. that includes titles of very colorful paintings that have hung all over Oregon and the Northwest, as well as New York, Boston, St. Louis, in her native Germany, and even in an episode of the TV series "Grimm."
At the very start of WWII, Sidonie's "very Prussian," fervently Zionist father spirited his young family out of Berlin, Germany, to Holland and, eventually, to Britain, where Sidonie lived until age 15.
"I was terribly rebellious," perhaps the mark of an artist, a free spirit, she says, and so her parents deftly handed her off to an aunt and uncle based in New York City, where her education emphasized formal art training. There, her recognition as an artist began followed by her return to London, where she attended St. Martins School of Art and the Central School of Arts and Crafts.
"I used to say, my emphasis was experimentation," in techniques, medium and subject matter. Missing from her trove of works are themes or images reminiscent of WWII. "One did not talk about the war or the camps, and there was no guidance to do so," Sidonie says of her formative years in an Orthodox home and community in England.
Americans since 1969, Sidonie and her English husband, Gordon, have three children who live in Portland and in Israel. Their three great-grandsons live in Israel. High-energy her entire life – she used to run 10 miles a day – Sidonie is frustrated she hasn't the stamina she used to. Always hungry during the war – she ate wild carrots to and from school – today "her butterfly mind" remains hungry still, for her art, for the creative process. "If I no longer want to do art anymore, that means I'm old."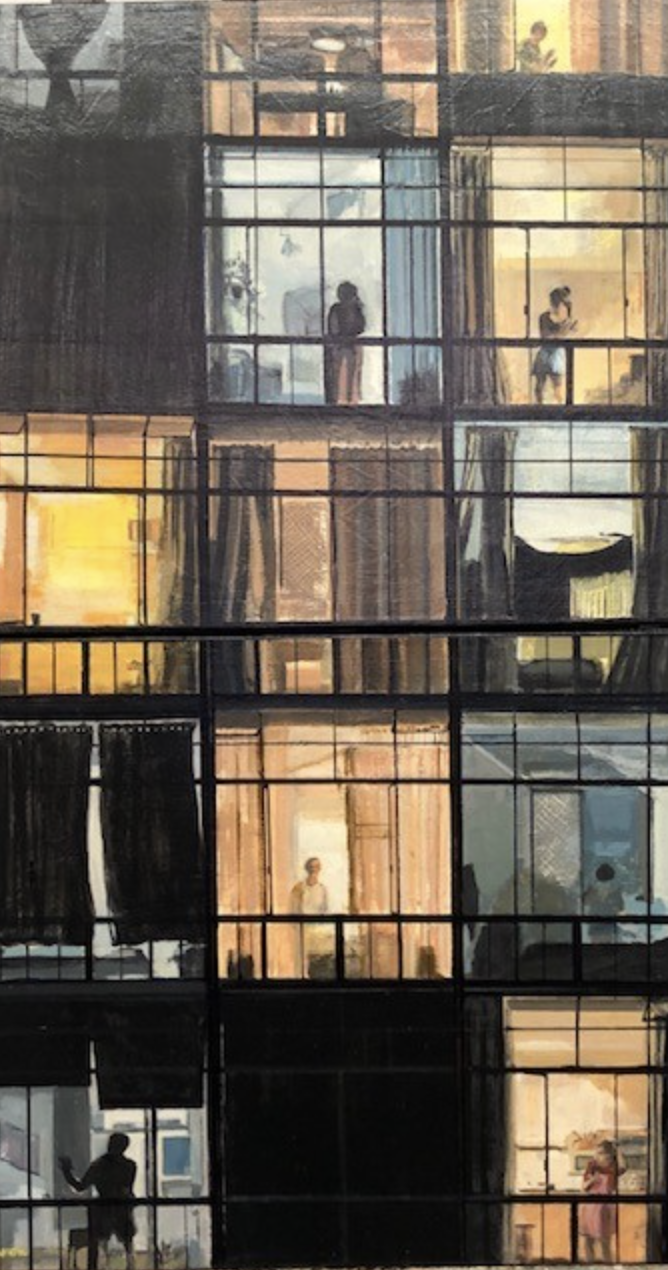 Where Can We Go? by Sidonie Caron.  See more of Sidonie's artwork here.
Georgette Hancock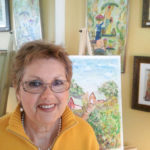 Also energized by art is Georgette Hancock, originally from Hungary and who made Oregon home 25 years ago after having lived in New Hampshire, New York, and Florida.
"I am 85 going on 30," she says, crediting her art as both physical and spiritual sustenance. "Art inspires me to see the bright side of life. We were not born to be miserable," she says, obliquely referencing the Holocaust and its Nazi perpetrators. "I'm not a victim. If I'm sad because of them, then they win. People are basically good."
Georgette survived WWII as a child in hiding and then as a resident of the Budapest Ghetto only to escape her city with a baby in tow during Hungary's 1956 revolution. A mother of three, Georgette came to art later in life.
A colleague at a women's shelter in Ft. Meyer, Fla., brought her paints. "I never painted in my life, but I liked their smell. … Suddenly I just created something so profound, so from then on, I started to paint."
Her profound images originated in the Biblical story of Noah, his Ark and his family; she employed a rainbow of acrylic paint, plaster, beads, and stones.
"The Holocaust was so tortuous for me," she says. Art and G-d are her antidotes to crushing sadness. Georgette says her love of and talent for painting represented "the first time G-d gave me a chance."
For a long time, Georgette made original greeting cards. She got great joy from making them and knew their recipients received happiness in equal measure. "I put positivity into the universe with my cards," she says. She still paints today, putting bright colors that bleed into one another on canvases that have been in art shows.
by Georgette Hancock. See more of Georgette's artwork here.
Boris Uan-Zo-li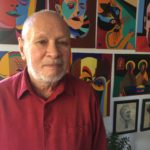 Boris Uan-Zo-li produced patents publicly and art after sundown.
Moscow born – by way of a grandfather originally from Shandong, China – Boris, 83, studied engineering at a university in the Former Soviet Union and ultimately authored 165 patents in electronics for the aerospace industry, explains his son, Alex Uan-Zo-li, who often speaks on behalf of his monolingual Russian father.
Boris pursued a master's in book illustration, eventually morphing his style into Uan-Zo-lism whose bold images and use of primary colors draw from past masters and whose exactitude comes from his engineering background.
While his art was appreciated in Russia – Boris mounted a number of exhibits in the USSR – Judaism most certainly wasn't. His father had been arrested and sent to a Soviet forced-labor camp, relatives had burial monuments desecrated, and they – Boris, too – lived in fear. "If you were a Jew you had to be blind not to know antisemitism," Alex says.
In 1996, Alex had the opportunity to study for his Ph.D. at Virginia Tech, also in power engineering, and in 2010 he brought his parents here as Jewish refugees.
Boris' eye-catching paintings hang in private collections in Germany, Switzerland, France, this country and also in his own house that doubles as a gallery with more than 300 pieces. Each of his pieces includes a distinctive hatch mark. That, Alex explains, is Chinese for the original name of Boris' grandfather. It should have been "Wang" in English but was misspelled during the man's early 1900s journey from China and Japan, eventually to Moscow.
A spelling error rendered Boris' name as unique as his heritage and vast body of work.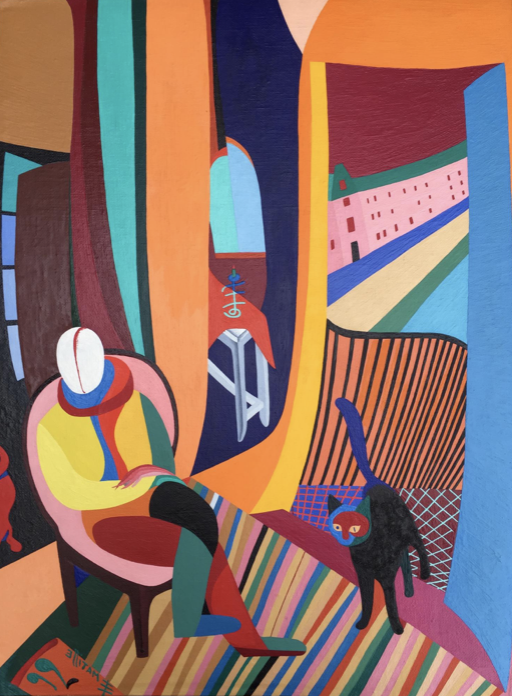 A Man with a Cat by Boris Uan-Zo-li. See more of Boris' artwork here.