Holocaust Survivor Services
Surrounding our community with care
Meet Our HSS Team
Sima Borsuk
Program Manager
Sima manages the Holocaust Survivor Services program and is involved in the detailed rules and regulations of the Conference on Jewish Material Claims Against Germany (Claims Conference), ensuring HSS receives grants to carry out services and that clients are provided with support and resources available to them.
---
Holocaust Survivors Services case managers are available to provide care and support to our survivors and their families. They conduct needs assessments, connect survivors to resources available through JFCS programs and services outside JFCS' scope, and provide ongoing support to clients and their families. Case managers provide invaluable assistance to clients as they navigate the challenges involved in aging at home.
Alla Piatski
Bilingual Case Manager
Alla Piatski is a full time case manager and coordinates the Holocaust Survivors' Emergency Assistance program. The program is funded through Claims Conference and Kavod Shef, and provides financial assistance to low income survivors.
Marina Milman
Bilingual Scheduling Coordinator and Associate Case Manager
Marina Milman is responsible for scheduling housekeeping and personal care services for clients and provides training and oversight to homecare workers. Marina also provides case management services and administrative support to the Holocaust Survivors program.

Helen Pevzner
Bilingual Case Manager
Helen Pevzner provides case management services and facilitates socialization events for survivors (Café Europa).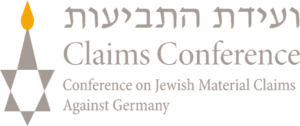 Social services for Nazi victims have been supported by a grant from the Conference on Jewish Material Claims Against Germany