Thank you to everyone who joined us to celebrate 75 years of JFCS!

Click here to view an album of photos from the evening.
Click below on the video to enjoy a look back at 75 years of JFCS' history. 
Thanks to our community, 
Celebrating Generations
 was very fun and a tremendous success!
240 people dressed in festive attire toasted "

l'chaim!

" to JFCS for its 75th year 

China Forbes of Pink Martini raised the roof at Castaway

JFCS surpassed its event fundraising goal, thanks to Larry Holzman's presenting sponsorship, all our event sponsors and those who gave generously at 

Celebrating Generations

 last Thursday night
We are so grateful to our event speakers:
Larry Holzman, JFCS board president 

Elana Stampfer Emlen, event co-chair and board secretary 

Carolyn Weinstein, event co-chair and Advisory Committee member

Laura Cohen, LCSW, JFCS child and family therapist

Jen Feldman, JFCS supporter and Life & Legacy

Kim Rosenberg, JFCS board member

Cantor Ida Rae Cahana of Congregation Beth Israel
Still want to give? We hope you do! You can donate
here
.
Thank you
for being here for JFCS so that we can be here for the community!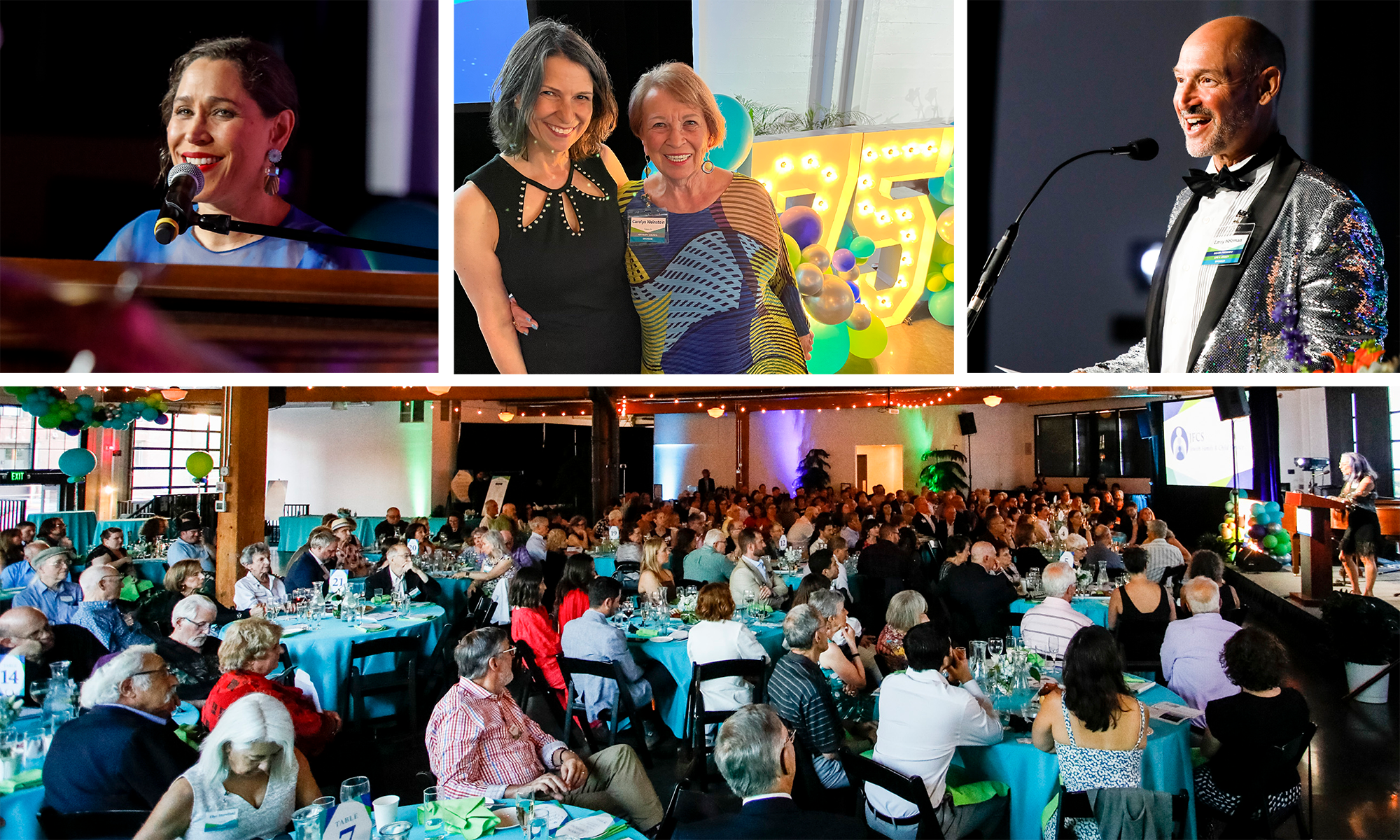 FEATURING A SPECIAL MUSICAL PERFORMANCE BY
China Forbes of Pink Martini

China Forbes
China Forbes keeps great company. Like Diana Ross, Etta James, Liza Minelli and Aretha Franklin before her, China received the very prestigious Ella Fitzgerald Award in 2022. Born and raised in Cambridge, Mass., China graduated cum laude from Harvard after winning the Jonathan Levy Prize for "most promising actor." Her first album "Love Handle" (November Records) was released in 1995 and she was chosen to sing "Ordinary Girl," the theme song to the TV show Clueless (ABC/UPN).
That same year, Harvard classmate Thomas Lauderdale invited her to sing with Pink Martini, and she has fronted the band ever since, as well as written many of its most beloved songs with Lauderdale, including "Sympathique (Je ne Veux Pas Travailler)," nominated in 2000 for song of the year at Les Victoires de la Musique, the French Grammys.
The list goes on of China's incredible successes, late-night TV appearances and other famous talents with whom she's shared the stage and recording studio. Click here to learn more about China.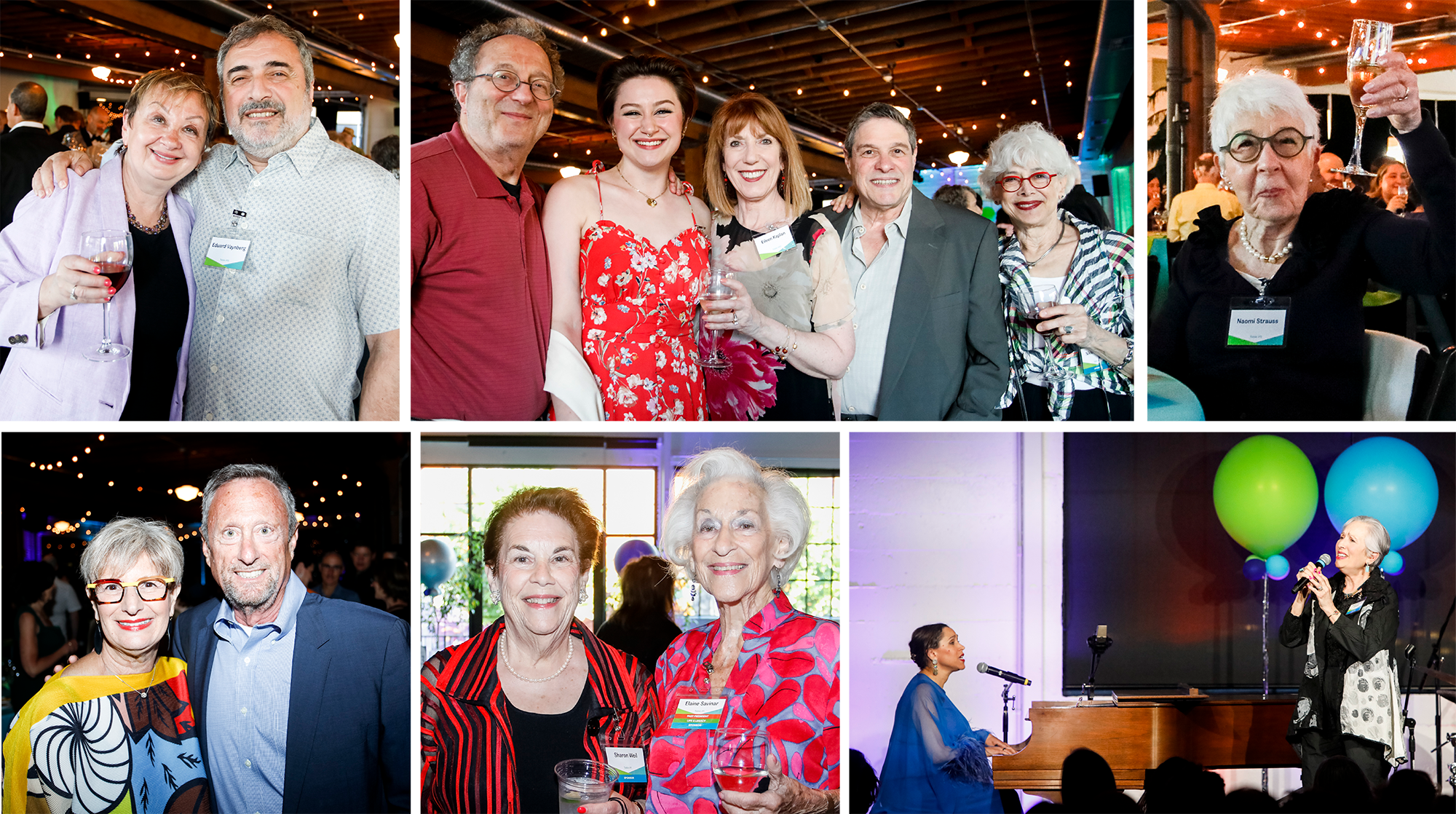 HONORING
The JFCS Community
This year is different: It is JFCS' 75th year serving greater Portland. We are here — and will be — for the next 75 and beyond because of you, our community. So this year's honor goes to you.
JFCS provides stability and hope to our community, thanks to our community. Then. Now. Always.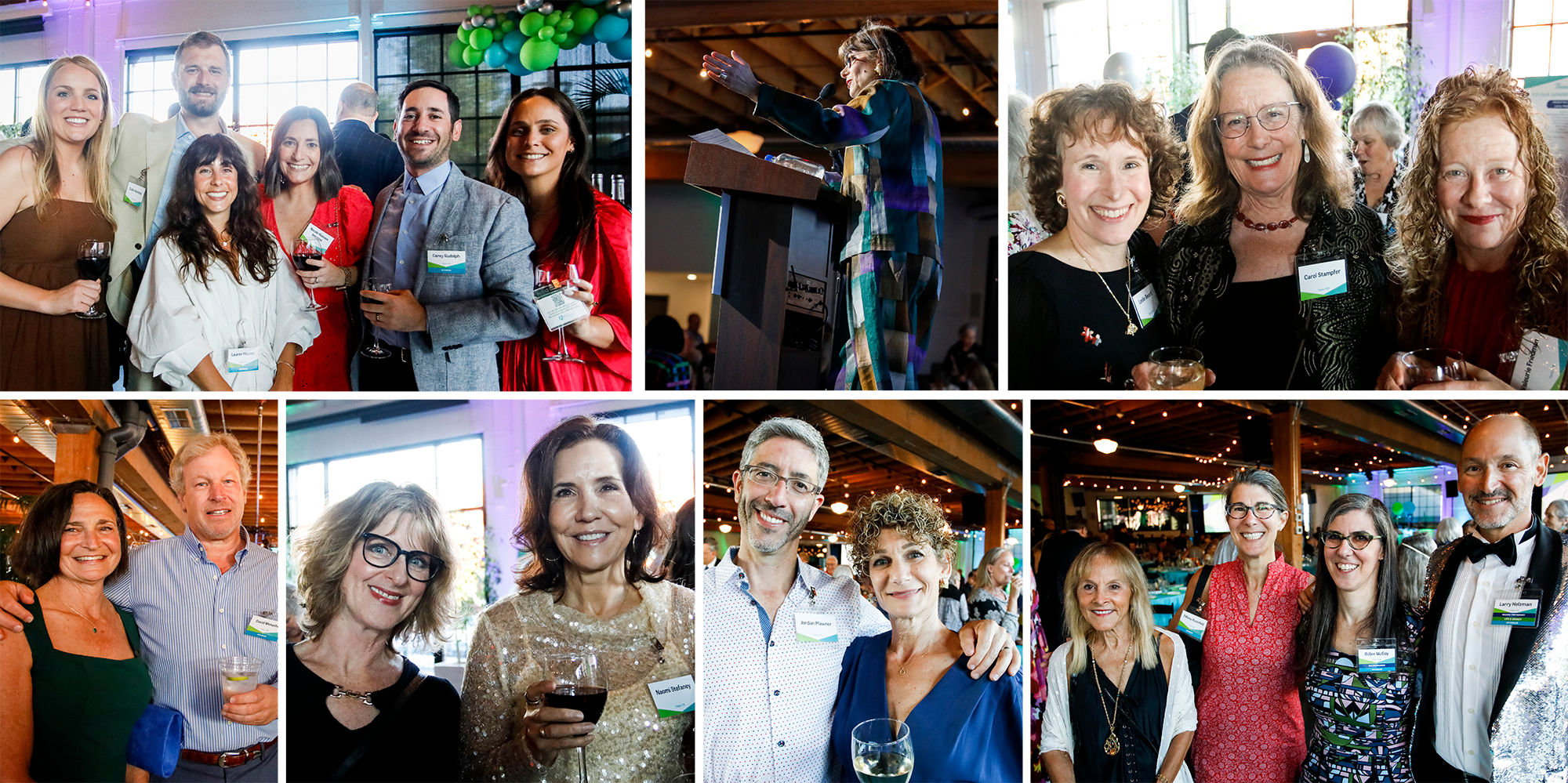 THANK YOU TO OUR GENEROUS SPONSORS
PRESENTING SPONSOR
Larry Holzman
Anonymous
Coldstream Wealth Management-Mark Rosenbaum and Kim Rosenberg
The Holzman Foundation, Inc.
Lucy Kivel & Scott Howard
Robert & Rita Philip Family Fund of OJCF
Elayne & Len Shapiro
Martha Soltesz
Ira Wagner
Gary & Carolyn Weinstein
Anonymous (2)
Alan Bacharach
Gloria Bacharach Donor Advised Fund of OJCF
Andrew Berlinberg
Mia Birk & Glen Coblens
Melanie & Jack Birnbach
Blank Sternfield Family Fund
of OJCF
Rabbi Michael and Cantor Ida Rae Cahana
Kathy & Norman Chusid
Nathan Cogan Family Fund of OJCF
Community Warehouse
Lee & Sheri Cordova
Carol Danish
Jim and Ilene Davidson
Ken Davis & Louise Rosen
Stuart & Nikki Director Family Fund of OJCF
Dick Dobrow
Elana Stampfer Emlen
Farina Bakery
Jen & Howard Feldman
Mike & Chris Feves
Firespike Website Design
Generations Estate Law LLC
Kerry Gilbert
Lesley & Bob Glasgow
Rosalie Goodman
Sam Gottlieb & Carolyn Gorin
Michelle & Steve Gradow
Greatroom
Jenna Hasson
Lauren Hasson
Tracy Hasson
Jason & Allison Kaufman
Lydia & Derek Lipman
Joyce Loeb
Malka Diamonds & Jewelry, Ronnie & David Malka
Robin & Steve McCoy
Debbie & David Menashe
Elizabeth Menashe
Rosalyn Menashe
Toinette & Vic Menashe
Lora & Jim Meyer Family Fund of OJCF
Erika & Richard Meyer
Ralph Miller
Alan & Debbi Montrose
Amara & Brian Norman
Jeff, Anne, Josh & Sol Nudelman
Iris & Buddy Polatsch
Steve Reinisch
Gayle & Paul Romain
Diane & David Rosencrantz
Eve & Alan Rosenfeld
Madelle and Stan Rosenfeld
Tiffany & Eric Rosenfeld
Sally Rosenfeld & Andrew Frank Family Fund of OJCF

Todd & Felicia Rosenthal
Corey Rudolph
Ann & Robert Sacks
Bunny & Jerry Sadis
Elaine Savinar & Sharon Weil
Jordan Schnitzer of the Harold and Arlene Schnitzer CARE Foundation
Barbara & Jack Schwartz
Joan & Paul Sher
Michael Smira
Laurence & Corinne Spiegel Family Fund of OJCF
Meir & Claire Stampfer
JoAnne & Bill Treuhaft
U.S. Bank
Howard & Vivian Wasserteil
Michael Weiner & Kathleen
Davis-Weiner Fund of OJCF
Jeff Weinstein & Erika Stohl
Marcia & Stuart Weiss
Jeff & Lynn Wolfstone
Charlene Zidell
IN-KIND DONORS
Carol Danish
Durant Vineyards
Morel Ink
Pizzicato
Safeway
Zupan's Markets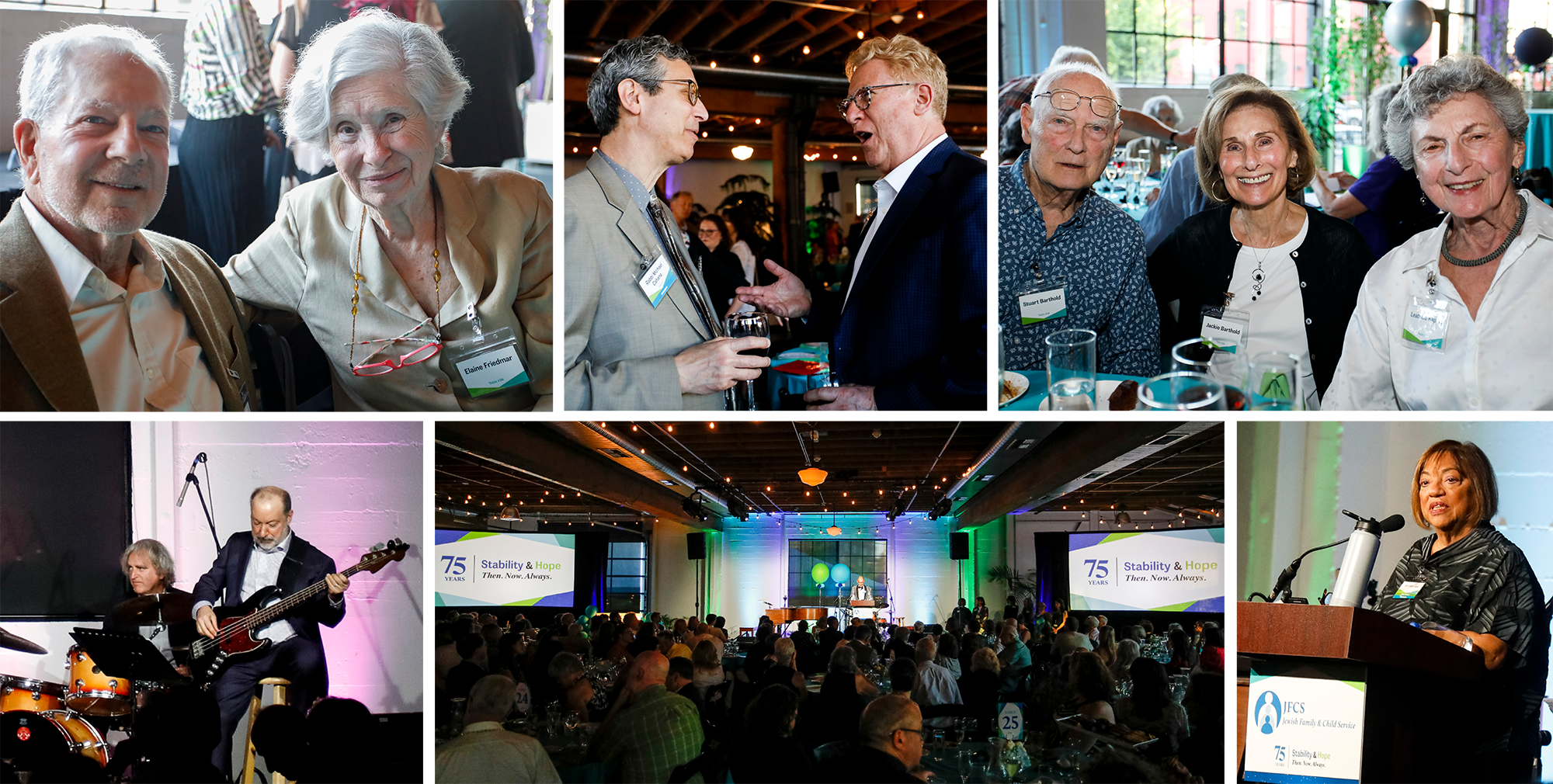 Join JFCS' Life & Legacy
A legacy gift through your will or estate plan will help to ensure that JFCS is here to serve our community for generations to come and the values that are important to you will thrive into the future. Join JFCS' Life & Legacy with your gift designated in your will or trust.
Special thanks to our Event Committee
Elana Stampfer Emlen & Carolyn Weinstein, Co-chairs • Carol Danish • Michelle Gradow
Special thanks to our 75th Steering Committee
Larry Holzman, Chair • Kathy Chusid • Carol Danish • Elana Stampfer Emlen • Michelle Gradow • Renée Holzman • Joyce Loeb • Robin McCoy • Toinette Menashe • Rachel Oh • Kim Rosenberg • Eve Rosenfeld • Bill Treuhaft • Howard Wasserteil • Vivian Wasserteil • Carolyn Weinstein • Gary Weinstein • Justin Zellinger