The "C" in JFCS is now firmly in place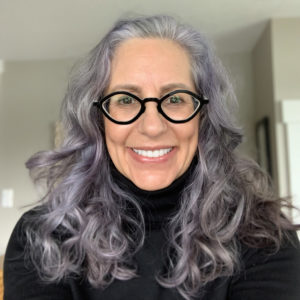 Jewish Family & Child Service now has a full-time child and family therapist on its Counseling team. 
"Laura Cohen's position represents the fulfillment of one of JFCS' main goals from our strategic planning process that began in 2019," Larry Holzman, board president, says. "A child and family therapist provides a crucial tool for JFCS that enables us to provide critical services to an underserved population – especially during and after the pandemic." 
Originally from Chicago, Laura, a licensed clinical social worker, comes to JFCS with more than 30 years' clinical and administrative experience, including at a Jewish day school in Houston, Jewish Family Services in Cincinnati and Cascadia Behavioral Healthcare here in Portland. 
"My goal at JFCS is to help kids and their families enhance their natural strengths and address those barriers that pop up along the journey toward individual and family health and well-being," Laura says. She adds her work always will have a "Jewish bent" to it. 
She says, "My practice tends to involve all of the relevant systems that influence, impact and help change a young person's challenging behavior – with the child in the center and concentric circles of systems around them – family, peers, neighbors, school, community."  
To reach Laura, call 503.226.7079, ext. 121 or via email.
Counseling
"Loneliness is difficult to own up to. But my counselor helped me understand that all I really need is a few friends I can count on – and who can count on me."